The Dance Shoppe Presents
On The Road Again
June 16th & 17th, 2023
North Canyon High School Auditorium
Every June, we end our class year with a bang! Our three-show recitals usually fall around Father's Day Weekend, and what a weekend they are! Each year, the recital has a theme, tons of scenery for each dance performed, and is held at a 1,000+ seat auditorium.
We start the final week of classes with Video Taping Week by opening up our Dance Shoppe Stage at the Studio. Each class comes fully dressed in their recital costumes and make-up to perform their recital dance for family and friends. There is always a great audience turnout, and this allows the students a wonderful opportunity to practice for recital and get one more chance to perform before the big weekend! Anyone is invited to come and watch, and pictures and video recording is encouraged!
Dress Rehearsal takes place the Wednesday before recital at the auditorium. We provide a detailed schedule and call time for each class so they know when to arrive during the day to perform their dance on stage with full costumes and make-up.
There are three recital performances during the weekend – one on Friday and two on Saturday with rotating classes in each show. Concessions, recital t-shirts, flowers, candy bouquets, and raffle baskets are provided and on sale in the lobby. There are multiple ways to get involved and help if interested – whether that be ushering, or helping backstage. It's quite a show!!!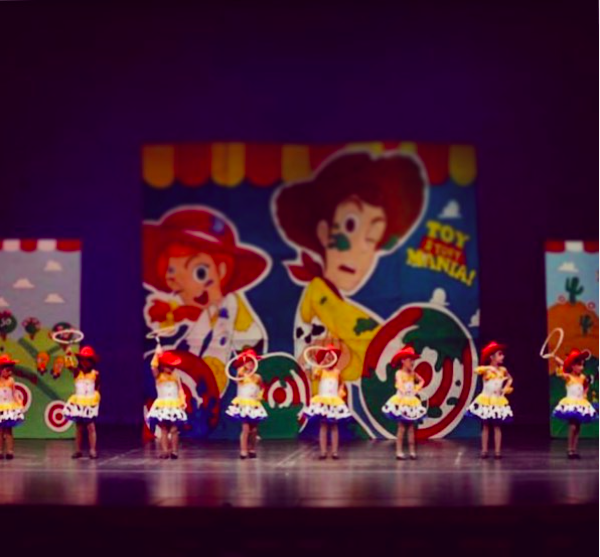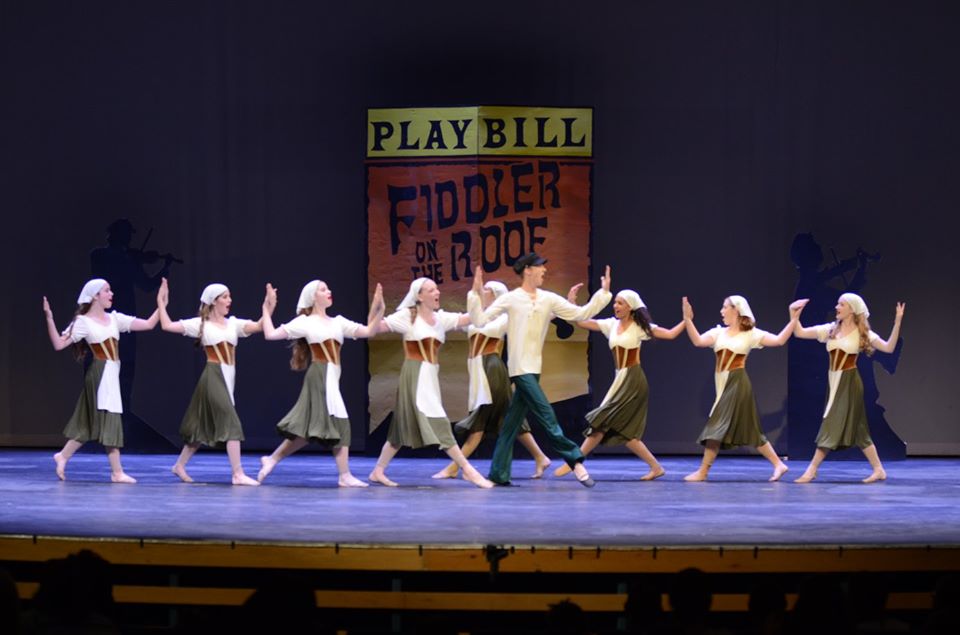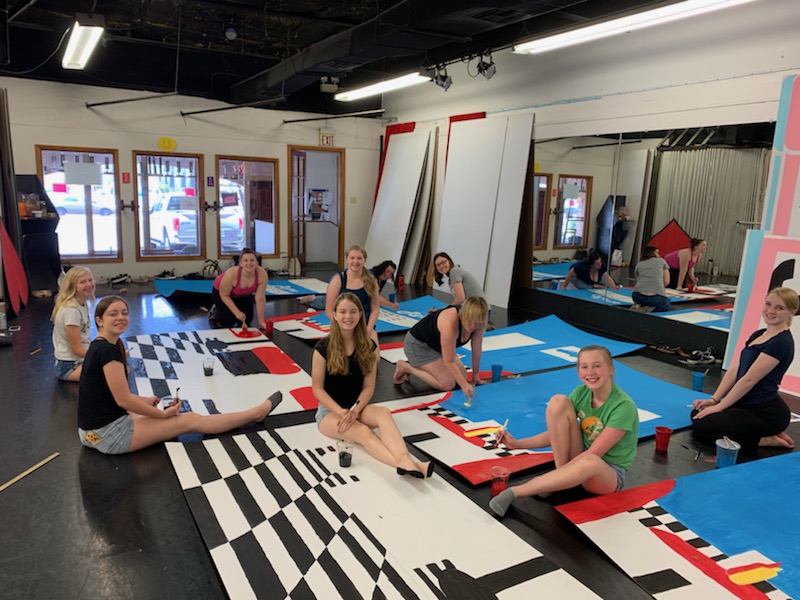 A chance for all ages to come to the studio and help Mark paint the backdrops and sets for the recital. See your artwork up on the stage!!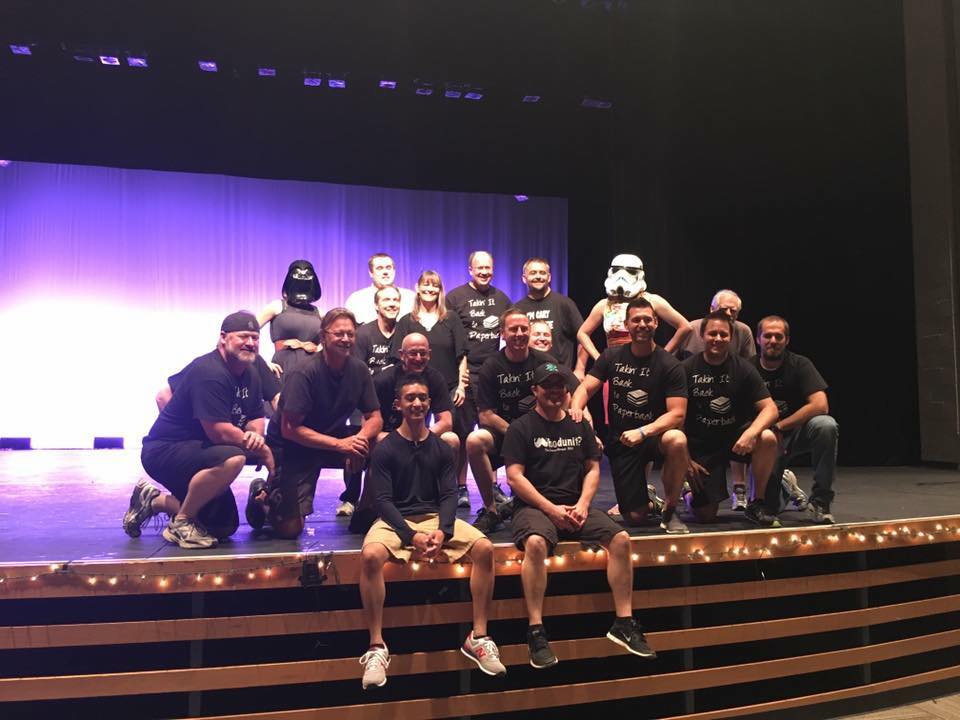 Join the team backstage and help with set changes and transitions. We need all hands on deck to move our gigantic 35+ sets and backdrops, and also…it's a lot of fun, food, laughter and comradery. Be a member of the crew!