One – 45 Minute Class per week
$54.00 per 4 weeks
Two – 45 Minute Classes per week
$100.00 per 4 weeks
One – Hour Class per week
$57.00 per 4 weeks
Two – Hour Classes per week
$103.00 per 4 weeks
Three – Hour Classes per week
$144.00 per 4 weeks
One – Hour and one 45 Min. Class per week
$100.00 per 4 weeks
Two – Hour and one 45 Min. Class per week
$141.00 per 4 weeks
Three – Hour and one 45 Min. Class per week
$179.75 per 4 weeks
Aerial Dance
$68.00 per 4 weeks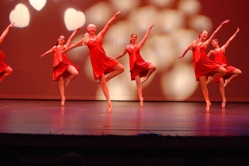 A two hour Musical Theater class…………………….$80.00 per 4 weeks
If enrolled in dance class, Aerial Dance is calculated as an hour class with an additional $10.00 Aerial fee. Family discounts do not apply to Aerial Dance.
Family Discounts
A 10% discount will be given for 2 or more members of a family taking classes. Add each individuals fees, total , and then deduct 10% from this amount.
Payment
Fees are to be paid at the beginning of each 4 week pay period. For your convenience a sign will be posted on the window the week fees are due. Calendars are available showing "FEES WEEK" and when the studio will be closed. There is a $5.00 late fee for tuition 2 weeks past due.
There is a one time $20 charge to register for classes. This is not an annual fee
Make-up classes are available for missed classes. We do not give refunds or credits.